NOTE:  At the end of each year, I enjoy checking to see which reviews are getting the most attention (highest number of hits) on this website, and each year I am always surprised by the number of older books (and reviews) which remain in the Top Ten. For this new list I wanted to see which books would appear on the list if I removed the perennial Old Favorites.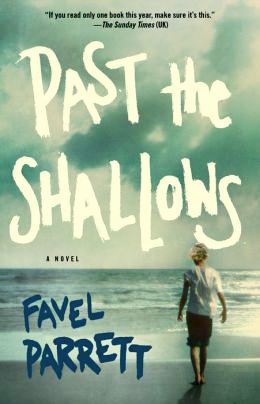 Gone from the list of old favorites are the following, some of which have been published and/or reviewed here ten or more years ago:  Jo Nesbo's The Redeemer (Norway, 2011), Helon Habila's Waiting for an Angel (Nigeria, 2004), Alan Duff's Once Were Warriors (New Zealand, 1995), Kamila Shamsie's Kartography (Pakistan, 2004), Alan Paton's The Hero of Currie Road (S. Africa, 2009).
The new TOP TEN, published more recently by newer authors, are:
(1)  Past the Shallows by Favel Parrett, set in Tasmania and reviewed here in August, 2014. This is the first year this book has appeared on the Favorites List at all, and to see it suddenly soar to first place came as a huge surprise to me.  Dark, stark and potent in its story and its message, Past the Shallows reduces life to its most basic elements as perceived by two young brothers, who share the story of their uncertain lives at the southernmost tip of the inhabited world.  Their angry father fishes for abalone in the dark waters and offers the boys no refuge, either physically or emotionally from fate and the elements.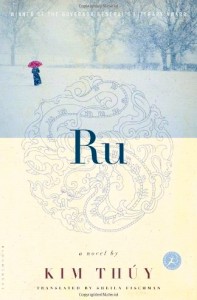 (2) Ru by Kim Thuy.  The author is a Vietnamese-born Canadian who appeared on the overall Favorites list last year for the first time, though the review of her book has been on this website since November, 2012. Her novel tells the story of a family of Vietnamese "boat people," much like herself, who travel from Saigon to a refugee camp and eventually Canada, a book of great poignancy and love, featuring lively characters and real adventures.
(3) The Thirst by Norwegian thriller writer Jo Nesbo, published in May, 2017.  This new installment, the eleventh in the continuing career of Harry Hole, includes most of the characters who have filled his previous novels with life, conflict, and even romance. Three years have passed since the last novel, Police, took place, during which Harry has been working as a lecturer at the Police College, a job in which he has inspired young officers without having to stare into the gunsights of criminals on a daily basis. He is getting his life back after being almost killed – happy and sober, married to his long-time love, with his stepson Oleg studying to become a member of the police corps. Then murder intervenes.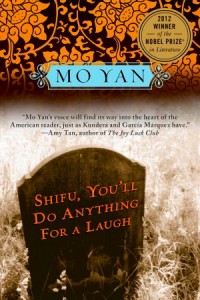 (4) Shifu, You'll Do Anything for a Laugh by Mo Yan, of the People's Republic.  Originally published and reviewed here in late November, 2012, this is the first time this book has appeared on the Favorites list.  Nobel Prize winner Mo's strange and sometimes eerie short stories are guaranteed to stick in the minds of readers, not just because they are wonderfully written by a man whose country is not as open to foreigners as this book is, but because its reality is so far removed from what any of us have experienced or even imagined.
(5) The Insufferable Gaucho by Roberto Bolano from Chile, appearing here for the first time, though originally reviewed here in January, 2011.  Throughout this collection of stories, the reader becomes hypnotized by the succession of Bolano's images, by the lives he depicts (including his own in the two essays), and by the metaphysical suggestions and possible symbols of his stories, despite the fact that Bolano does not make grand pronouncements or create a formal, organized, and ultimately hopeful view of life as other authors do.  There is no coherence to our lives, he seems to say: chaos rules.  A wonderful introduction to the work of Bolano for those unfamiliar with it.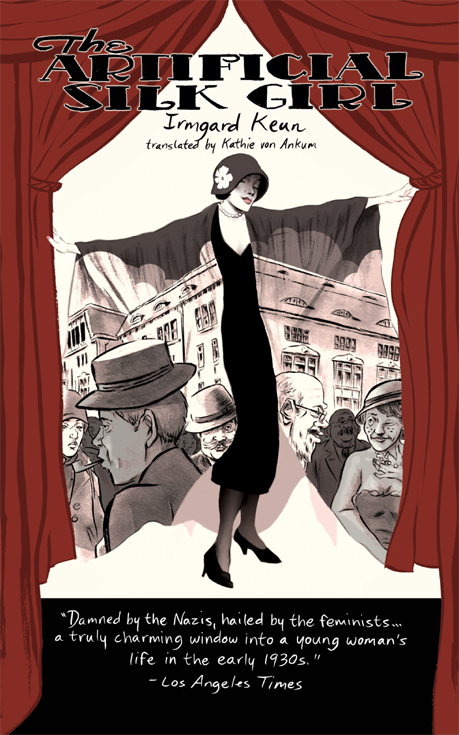 (6) Not to Disturb by Muriel Spark.  This one came as a total surprise to me.  Originally published in 1979 (!) and reviewed here in January, 2011, it has never appeared here on the Favorites list before.  In this brutally satiric little novella, the "downstairs" servants of the aristocratic Klopstocks, living in Switzerland, have their lives all planned out for the immediate future.  They will not be spending another day with the Klopstocks – at least not a day in which the Klopstocks are alive – and they are breathless with anticipation.  A love triangle involving the Klopstocks and a lover will be meeting to settle their issues that night, and these can be settled only one way—with gunshots. "The eternal triangle has come full circle," one servant observes.
(7) The Artificial Silk Girl by Irmgard Keun.  Reviewed here in June, 2015, this novel was originally published in Germany in 1932, when author Irmgard Keun was only twenty-two. A bestselling novel of its day,  the book is said to be for pre-Nazi Germany what Anita Loos's Gentlemen Prefer Blondes (1925) is for Jazz Age America. Both novels capture the frantic spirit, the eat-drink-and-be-merry ambiance, and the materialism of young people who haunt the urban clubs looking for a more vibrant lifestyle. The authorities in Germany were not pleased with Keun's published depiction of Berlin life as Hitler and the Nazis, preparing to take power, envisioned it.  Within a year, Keun's books were confiscated and all known copies were destroyed.  At least one copy survived.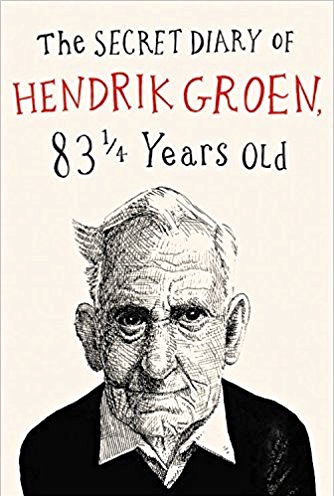 (8) The Secret Diary of Hendrik Groen, 83 1/4 Years Old.  New to the list, this book was first published in English in July, 2017.  Hendrik Groen, a resident of an assisted living facility in the Netherlands, decides on New Year's Day, 2013, the first day of the diary, that he doesn't like old people. "Their walker shuffle, their unreasonable impatience, their endless complaints, their tea and cookies, their bellyaching." He regards himself, however, as "civil, ingratiating, courteous, polite and helpful. Not because I really am all those things, but because I don't have the balls to act differently." In order to keep himself from spiraling into depression, he decides to give the world "an uncensored expose: a year in the life of the inmates of a care home in North Amsterdam." A fascinating and important study of old age, the book's primary purpose is to depict real life in one care home in the Netherlands, under a very different kind of health care system from what is in the US.
(9) So You Don't Get Lost in the Neighborhood by Patrick Modiano.  French Nobel Prize winner Patrick Modiano's novel from 2015 resembles a simple, straightforward mystery story set in France and gradually becomes increasingly eerie, psychological, and autobiographical. As the novel opens, Jean Daragane, a reclusive author, who has not seen or spoken to anybody in three months, has just received a telephone call offering to return his lost address book if he will meet with the finder.  A former journalist who is researching a murder from forty years ago has found and looked through Daragane's address book and has been excited to see a listing there for  someone whose name Daragane claims means nothing at all to him.  They meet, and gradually Daragane's memories begin to pierce the "cellophane" which has protected him from traumatic memories of his childhood.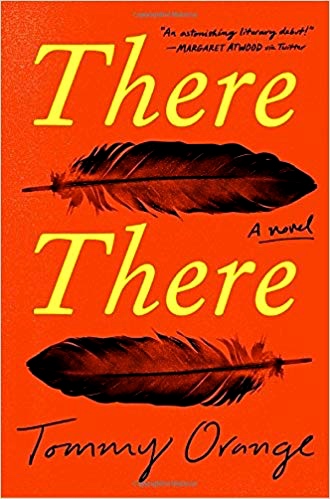 (10, tie)  Medicine Walk by Richard Wagamese, a Canadian Ojibwe author, published and reviewed in October, 2015.  Franklin Starlight, age sixteen, has agreed to accompany his father Eldon, from whom he has been estranged for nearly all of his life, on his father's final trip "beyond the ridge."  Eldon, an alcoholic just days away from death, shares his life story, and stories involving other people around him, in a final effort to connect with his son and to reconcile himself with his own guilt about actions from his past.  A wondrous novel about stories, their importance in our lives and memories, their ability to help us reconcile the past with the present, and ultimately their power to teach us the nature of the world and our relationship to it.
(10, tie) There There by Tommy Orange, the only book from 2018 to make this list in its first year.  Orange, a Native American author, describes the contemporary culture of the Urban Indian, one who does not live on a reservation or in the countryside but in the middle of cities, in this case, Oakland, California.  The author is especially interested in showing the need for a unifying Indian culture and emphasizing the fact that urban areas are totally different from any previous centers of Native American culture.  Using twelve characters moving back and forth across three generations, he tells the interconnected stories of these people, the tragedies, the horrors of their lives, their frequent reliance on drugs and alcohol, and their difficulties continuing a culture which may not adapt well to twenty-first century urban life.
It will be interesting to see how these books do in the course of time.  Seven of the ten books on last year's list are not on this year's list at all.