Note:    French author Patrick Modiano was WINNER of the Nobel Prize for Literature in 2014.
"Today I see the scene from a distance. Behind the panes of a window, in muted light, I can make out a blond man in his fifties wearing a plaid bathrobe, a girl in a fur coat, and a young man…The light bulb in the lamp base is too small and weak. If I could go back in time and return to that room, I would change the bulb. But in brighter light, the whole thing might well dissolve."—Jean, narrator of this novel.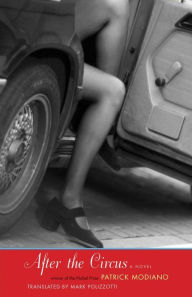 Through a young narrator, whose real name is unclear for most of this book, French author Patrick Modiano constantly muses about the past as it intrudes on the present, filled with imperfect and incomplete memories as they appear and reappear in the young man's life throughout this novel. The narrator's present has always been colored and perhaps distorted by the emotions of his past, and he worries that if he obsesses too much about the past and tries to rethink it too often, that he may lose whatever sense of confidence and reconciliation he feels about these events. In the vivid scene from which the introductory quotation, above, is taken, for example, the young man/narrator is nineteen years old, living at his estranged father's apartment in Paris following his father's sudden move to Switzerland to avoid criminal prosecution in France.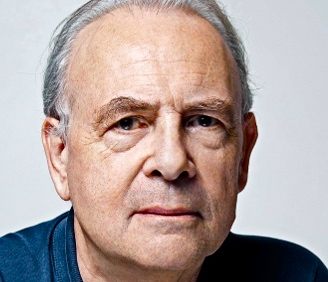 The "man in his fifties wearing a plaid bathrobe," in this quotation, is someone who has worked for the narrator's father for years and shares the same house in Paris.  The "girl in the fur coat," whom we learn is Gisele, is someone to whom the narrator has been attracted after both of them have faced police interrogation on the same day in connection with the same serious crime.  As an adult narrator, flashing back to these troubled teen years, the man still remembers this scene, and he would like to be able to regard these events in a "brighter light" and perhaps achieve some finality regarding the residual guilt he feels about his own role. He fears, however, that a "brighter light" might undermine whatever reconciliation he has already managed to achieve regarding these events, and he does not want any of his hard-earned acceptance of events – "the whole thing" – to "dissolve" and leave him even more vulnerable.
For fans of Modiano, much of this may sound familiar. Though Modiano has insisted many times that his novels are fiction, they all have direct parallels with his own life, and as he visits and revisits his own difficult and tormented childhood and teen years in the plots of his novels, he often introduces events in one novel and then returns to them again in other novels. Pedigree, his autobiography (in which he confirms the reality of specific events and traumas which dominate his novels), remains a straight-forward presentation of his real life up to his early twenties, almost journalistic in style, with little elaboration and even less emotion. Ironically, it is his "novels" – like this one – which most clearly reveal the emotional effects of his early life, his incredible resilience, and his remarkable ability to come to terms with his past and use these events to provide insight not just for himself but for his legions of fans.
In an almost off-handed, casual way, Modiano manages to incorporate extraordinary events into his novels about a seemingly "normal" childhood – for him these events were "normal."  In this novel, the young narrator, not yet of legal age, is interrogated by the police regarding any knowledge he may have about two people engaged in criminal activity, whose address book includes the name of the narrator – not the experience of the typical college student.  The narrator's father, like Modiano's, however, has been involved in organized crime throughout Europe, so it is actually not surprising that the police investigate.  It is equally unsurprising when the reader learns that the father has now escaped to Switzerland to avoid prosecution.
As he is leaving the police building, the narrator sees a slightly older woman being questioned in the same building, and curious about this stranger and attracted to her, he waits for her, then takes her to supper so they can talk about their mutual interrogations. The woman, Gisele, has a suitcase, and when asked, the narrator readily agrees to keep her suitcase in his own apartment building while she moves. As she also has additional belongings in the place where she has been staying, she also asks to store these at his place as well. Questions about her own motivations and her background abound – who she really is, what her interest is in the narrator, what is in the suitcases, who are the older friends to whom she introduces him, why is she so anxious to join him on a trip to Rome, and other issues. When they are asked by one of Gisele's mysterious friends to "play a little joke" on someone who will be "wearing riding breeches," the friend's offer is one the couple cannot refuse, and the novel hits its high point in terms of the action. The aftereffects are just as dramatic, as many of the questions begin to get answered.
As in other Modiano novels, there are overlaps regarding events. The book's title, After the Circus, has a number of references here: The Winter Circus is a building where a number of edgy, demimonde characters in the novel worked, over the years. In another circus reference, one woman who works as a dancer and, more privately, as a strip tease performer, is humiliated when Gisele and the narrator come with their older "friends" to see her while she is stripping:  She "hasn't entirely turned into a circus animal or some beast you go visit in the zoo on Sundays," she chides the older men. Most important for the reader are the references to the circus for its connotations with Modiano's earlier life, though these do not have the same connotations for the narrator. As shown in Suspended Sentences, Modiano's parents essentially abandoned Modiano and his younger brother Rudy for two full years when the boys were not yet in school, and for that entire time Modiano lived with a group of circus acrobats whom the parents paid to take care of them. The boys' lives were bizarre, though not physically abusive there, as their minders engaged in criminal activity for which their closest caregiver eventually spent years in jail. The references to the Winter Circus and the circus in general conjure up innumerable unpleasant memories for the young narrator about his father, just as the circus is a pervading, unpleasant reference to his father for Modiano in his own work. The conclusion, in which we discover that the narrator's name is "Jean," presages the direction which he (and Modiano) will take in the future, a direction which will feel familiar to those who have enjoyed Modiano's novels, and his autobiography, Pedigree.
ALSO by Modiano:    DORA BRUDER,   FAMILY RECORD,    HONEYMOON,     IN THE CAFE OF LOST YOUTH,     LA PLACE de L'ETOILE (Book 1 of the OCCUPATION TRILOGY),    (with Louis Malle–LACOMBE LUCIEN, a screenplay,    LITTLE JEWEL,    THE NIGHT WATCH (Book II of the OCCUPATION TRILOGY),    THE OCCUPATION TRILOGY (LA PLACE DE L'ETOILE, THE NIGHT WATCH, AND RING ROADS),    PARIS NOCTURNE,     PEDIGREE: A Memoir,    RING ROADS (Book III of the OCCUPATION TRILOGY),    SLEEP OF MEMORY,    SO YOU DON'T GET LOST IN THE NEIGHBORHOOD,    SUCH FINE BOYS,    SUNDAYS IN AUGUST,    SUSPENDED SENTENCES,    VILLA TRISTE,    YOUNG ONCE
Post-Nobel Prize books:  SLEEP OF MEMORY (2017), INVISIBLE INK (2019)
Readers wondering where to start with Modiano's novels may want to consider beginning with SUSPENDED SENTENCES, which is the most revelatory of the novels, and then return to his other novels, which draw on the same experiences.       
Photos,  in order:  The author's photo appears in http://www.thelocal.se
The Gare du Nord, where Giselle has a locker, is a central hub of Paris: http://mikestravelguide.com/
"Good King Henry" ruled France from 1589 to 1610, and his statue was visible from Jean's apartment.  https://commons.wikimedia.org
The Winter Circus, built in 1852, was the site of numerous circus performances for some of the characters here, especially in the 1920s. http://www.parisattitude.com
La Petite Roquette, a prison, was "home" for a time to  one of the characters in this novel.  http://sur-les-toits-de-paris.eklablog.net
ARC:  Yale University Press
AFTER THE CIRCUS

REVIEW. Fictionalized biography, Coming-of-age, France, Literary, Psychological study, Social and Political Issues

Written by: Patrick Modiano

Published by: Yale University Press (October 27, 2015)

Date Published: 10/27/2015

Edition: Margellos World Republic of Letters

ISBN: 978-0300215892

Available in: Ebook Paperback