Last year when I looked at the ten most-read reviews on this website, I was struck by how many of these most-read reviews were for classics, instead of more recent books. This year I've been struck by how many of these books are recent, displacing most of the classics from last year.
Seven of the ten most-read books on this list are new to the list this year. Only three from last year survived the cut. Those are marked with an asterisk. Most on the list are relatively new books, a couple of them very new! The countries represented by these books are given in parentheses at the end of each listing.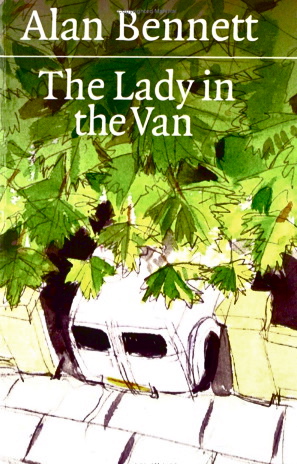 *THE REDEEMER by Jo Nesbo is a perennial favorite (for reasons I still do not understand). It's not one of Nesbo's most popular novels, and it's not my favorite Nesbo book, yet it's been #1 on the list for the past three years. For those interested, THE REDBREAST is my favorite Nesbo novel, though his new MIDNIGHT SUN and BLOOD ON SNOW, signal a whole new, more literary, style for Nesbo, a style I like much better than the blood-and-gore of the past. (Norway)
THE LADY IN THE VAN by Alan Bennett. This real-life story of Bennett's kindness to an elderly eccentric who parks her van in his driveway and lives in it for sixteen years, combined with his hilarious accounts of her behavior, on occasion, make this one a true classic. (England).     The trailer from the UK film of the same title (with Maggie Smith) is included at the bottom of the review.
*ALL THE LIGHT WE CANNOT SEE by Anthony Doerr, a new classic of World War II and the people who suffered and triumphed. (France, Germany, World War II).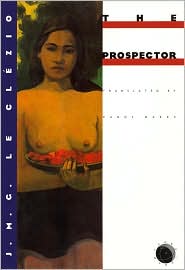 THE PROSPECTOR by J. M. G. LeClezio. Not widely known in the U. S. when he won the Nobel Prize in 2008, LeClezio has seen his works translated into English since then. This review is one of the earliest reviews posted for one of his works. (Mauritius)
RU by Kim Thuy. Winner of the Governor General's Award in Canada in 2010, this is a story about a family of "boat people" who settled in Canada as they create new lives while remembering their pasts. (Vietnam, Canada)
*THE HARE WITH AMBER EYES by Edmund de Waal. Another new classic, and one of my favorite books. It is the story of several generations of the author's family, now living in England, and a fabulous art collection (lost during World War II in Austria and France) from which only a collection of Japanese netsuke (including the "hare with amber eyes") remains. The author, an artist, tells the story of this collection, which becomes a microcosm for the war. (France, Austria, Japan)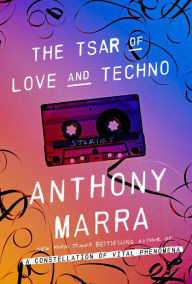 THE TSAR OF LOVE AND TECHNO by Anthony Marra. A huge surprise to me, since this book is a short story collection which has been out for only eight months! Ambitious and energetic, it focuses on Russia, Chechnya, Siberia, St. Petersburg, and the old Soviet Union.
MIDNIGHT SUN by Jo Nesbo. This novel is the second of a new, more literary, style for Nesbo. Significantly less violence, more attention to genuine feelings and sensibilities. I was hugely surprised, and extremely pleased by this new style, and this novel, just released in February, 2016, must be "getting legs" since it's in the top ten of all these reviews after just five months! (Norway)
THE DOOR by Magda Szabo, one of Hungary's most celebrated authors. Rich and incredibly powerful novel of the relationship of a writer and her uncompromising housekeeper who is stronger than she is for much of the novel. This was Szabo's last novel (written in 2005), republished by NYRB in Jan. 2015. On my favorites list for this year, and unforgettable.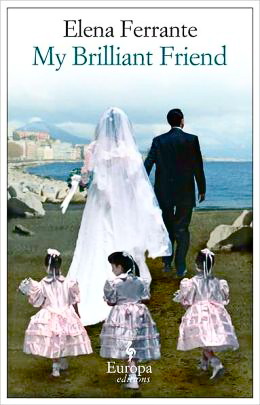 MY BRILLIANT FRIEND by Elena Ferrante. The first of the novels in the Neapolitan Quartet by Ferrante, a determinedly private author, this begins the story of the relationship between two women from Naples – one whose academic pursuits become paramount, and one who remains working in a store in her Neapolitan neighborhood. Over about forty years, four volumes, and almost 1700 pages in the quartet, Ferrante reconstructs their loves and lives. (Reviews of the second and third novels are also on the site.)
Books from the 2015 list which have fallen from the top ten are:
WAITING FOR AN ANGEL by Helon Habila (Nigeria)
THE LOST BOOKS OF THE ODYSSEY by Zachary Mason (Greece)
THE HERO OF CURRIE ROAD by Alan Paton (South Africa)
KARTOGRAPHY by Kamila Shamsie (Pakistan)
PIAF: A PASSIONATE LIFE by David Bret (France)
THE ART OF HEARING HEARTBEATS by Jan-Phiipp Sendker (Burma/Myanmar)
PARADISE by Abdulrazak Gurnah (Kenya, Tanzania)